At Elev8 Health, we leverage our team's extensive healthcare experience of over 20 years, both in and outside of the practice setting. Our Advanced Practitioner Program utilizes highly effective messaging to reduce advanced procedure churn and increase patient conversion rates while maintaining positive outcomes.
Additionally, our market development team can work with you to create a strategic, targeted plan to increase quality referrals and build a community around the procedures you offer. We're dedicated to helping Interventional Pain Management Physicians succeed in their marketing efforts, and we're proud to offer a range of services to support their
growth.
At Elev8 Health, our mission is to transform healthcare through technology. We are dedicated to providing innovative software solutions and consulting services that improve patient access, streamline processes, and reduce costs for healthcare providers and medical device companies alike.
Our goal is to assist healthcare professionals and empower medical device manufacturers to continually elevate the patient experience. We are committed to maintaining the highest standards of ethical and regulatory compliance, and to continuously improving our products and services through collaboration, research, and passion for helping patients.
Jamie Tipton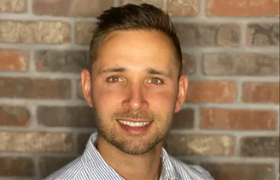 Jamie is a dynamic leader with 11 years of medical device industry experience . Most of his career has been spent in the interventional spine and pain space on the sales side. During that time he had the opportunity to work with multiple companies, launching disruptive technologies and using a 3rd party authorization company. He saw right away the value potential it had to physicians and their practices. He also saw where improvements could be made to bring additional value and improve the staff experience when using the service. So Authentic8 was born. He has a strong passion for medical technology and patients getting the procedure they need to live life to the fullest. In his spare time Jamie loves working out , cooking and spending time with his wife and best friend Amanda.
Lauren Super
DIRECTOR OF BUSINESS DEVELOPMENT
Lauren is a business development specialist with over 20 years of experience in financial planning & analysis, sales & marketing, customer service, and relationship development across a variety of industries.
Tia Rogers
Prior Authorization Service Manager
Tia specializes in the prior authorization life cycle and executed appeal management services for interventional spine surgeries with a 80% success rate throughout her career. She decided to leave the clinical side of pain management and now focuses on the management of high volume insurance prior authorizations and oversees our Authentic8 service line in its entirety.
Christy Catalanotte
Prior Authorization and Patient Access Specialist
In 2014, Christy started in Healthcare as a biller/accounts receivable specialist for Calvary Healing Center. She worked her way up to assistant HR and senior biller/HR specialist. In 2022, Christy started at CVS/Aetna as a senior accounts receivable specialist and authorization specialist for JR Technologies.
Matthew Riggi